BZA is proud to offer Psychological and Neuropsychological testing services for patients 6 and up in our office in Schaumburg. BZA Clinical Director Dr. Niki Wood, Psy.D has special interests in brain injury, complex medical conditions, anxiety/depression disorders, ADHD, learning disorders, and social difficulties. She and her testing team, including fellow clinical psychologist Dr. Mary Lyttles, Psy.D., offer diagnostic assessment, testing, referral, and follow-up for the following:

Educational Concerns

Learning Disabilities
Autism Spectrum Disorders

Attention Deficit Disorders

Mood and Anxiety Disorders

Traumatic Brain Injuries and Concussions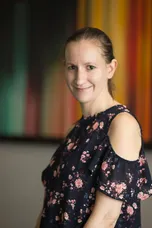 ---
What to Expect/Sequence of Appointments:
40-60 min intake session with Dr. Wood or Dr. Lyttles
(note: a $250 deposit is due at the time of scheduling. This deposit will either be applied to the patient's financial responsibility or will be refunded after insurance processing)
4-6 hr testing appointment at our Schaumburg office (9am-1pm/3pm)

40-60 min feedback appointment with Dr. Wood or Dr. Lyttles
Please speak with one of our client care specialists to schedule a testing intake at 847.221.5622 Ext. 808 or email us at [email protected].